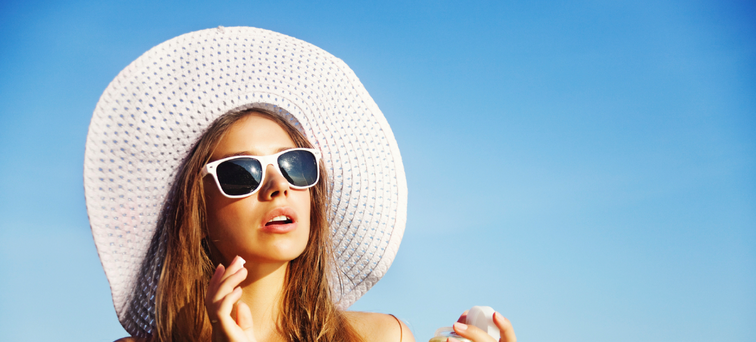 SUMMER SKIN CARE
With summers on our cards, it's time to show off your fabulous skin. However, if you are not maintaining that skin well, it is just going to be a dull, irritated skin that you would be showing off ! We often notice that with summers comes the various skin problems like blemished, oily and dull skin. This is because, the skin's natural oils solidify in the cooler months in comparison to the warmer months. We ask Dr. (Capt.) Deepti Dhillon, Celebrity Dermatologist and Medical Director at Appleskin Clinics in New Delhi, her secrets to a flawless skin in the summer months.
Dietary Changes:
Increase fluid intake: Your body loses fluids due to overheating of body temperature. You must drink plenty of water and other fluids in the summer months. Atleast 7-8 glasses of water are suggested. You can include Aloe vera juice in your diet as it helps in calming the skin and has numerous idm universal crack filehippo other health benefits as well. It is important to hydrate yourself as much as possible to maintain the body temperature and hydrate internally.
Daily dose: Dr. Deepti suggests intake of Omega 3, lycopene and antioxidants to revive the skin from summer and sun skin damages.
Goji Berries: Goji berries are like little bombs of vitamins, iron and carotene, a compound that has been related to preventing sun damaged skin.
Lifestyle Changes:
Skin Care Routine:
Get your skin analyzed at your dermatologist's clinic to get a new set of skincare regime in the new season. Dr. Deepti recommends a change in the skin care regime with every season and stresses on the importance of a cosmeceutical range of products.
Use mild gentle cleanser/facewash which is pH balanced, SLS free and paraben free.
Use moisturizer/thermal spray waters containing hydrating and soothing agents like aloe vera, vitamin C (known for repairing sun damaged skin).
Use a broad-spectrum (UVA & UVB) sunscreen SPF 30 or above, which must also be noncomedogenic and non-allergic. The application of sunscreen must be repeated every 4 hours.
Use gentle exfoliants suggested by your dermatologist once a week to remove dead cells and to open clogged pores
In-Clinic Treatments:
Chemical/Mechanical Peel: Dr. Deepti advice getting a chemical/mechanical exfoliation from your dermatologist at least once a month to evenly exfoliate the superficial layer of the skin that is damaged by the sun.
Opt for Medifacial to hydrate the skin in the hot months and to reverse any damages caused to the skin. Appleskin offers damage control Medifacial that helps in taking out a damaged layer of the skin along with providing nourishment and antioxidants to the deepest layer and giving a glow that is long lasting. This Medifacial also claims to delay the process of aging because of sun and UVA lights due to its combination of age-fighting antioxidants and vitamins.
If you have formed freckles due to constant sun exposure for years, you can opt for laser treatments at your cosmetic clinic. It is always better to get treatments done at an early stage to prevent additional damage to the skin.
Home Care Remedy:
Green tea has great cooling properties and along with soothing the skin in the heated month, a face scrub made with this ingredient helps in tightening the skin and removing any small imperfections caused due to seasonal skin damage. This scrub is as simple as mixing green tea with granulated sugar and water. This exfoliating scrub is light on the skin and gives an incredible instant glow and clears out the unevenness on the skin surface.