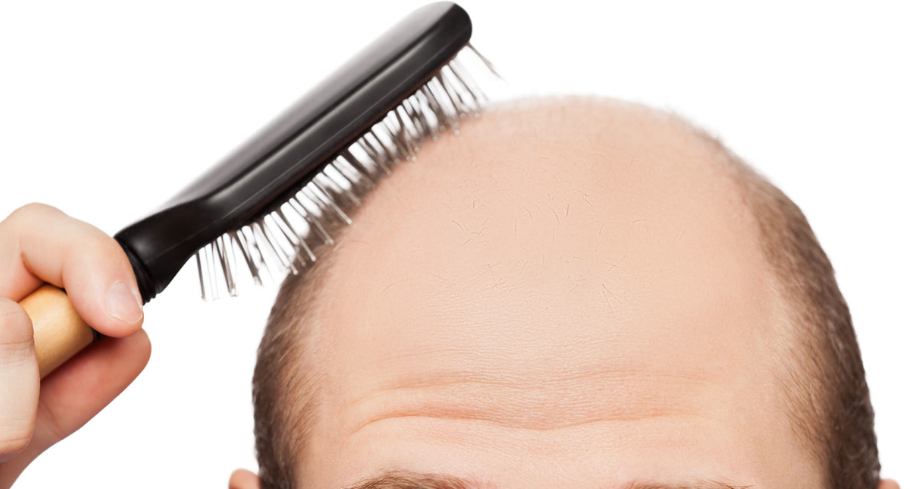 CAN YOU STOP BALDING?
You imagine yourself stopping traffic as you strut your stuff down the street — wind whipping through your long, glistening tresses. But can you afford to think that way with hair fall problem? Never! Dr. Deepti Dhillon, dermatologist, Appleskin Clinics, Delhi shares different reasons that cause and prevent hair loss problems.
One in every ten people will suffer the effects of alopecia at some point in their lives. Everyone loses 100 hair stands each day. It is a natural phenomenon; so there's is no need to worry over a few follicles falling off. But if you are experiencing hair fall in larger proportions, you may be a victim of 'Alopecia' (baldness/hair loss).
At any one time, about 90% of the hair on a person's scalp is growing. Each follicle has its own life cycle that can be influenced by age, dandruff, disease, stress, nutritional deficiencies, excessive oiliness of the scalp, and by procedures like hair coloring/dyeing, bleaching, straightening etc.
The feeling like you just walked out of a shampoo commercial may be the stuff of dreams – but shiny, healthy hair can be a reality with treatments such as stem cell therapy, Meso hair, and scalp roller. Nonsurgical hair replacement can be a wonderful option for those who suffer from significant hair loss and would like to regain the appearance of having a full head of hair without surgery.
A balanced diet is a key to healthy hair. Hair fall could be a sign that your body is not getting the nourishment it needs, so consume proteins and food rich in iron, zinc, vitamins A, B complex, C, E, and Omega-3 fatty acids.
Got further queries? Contact us at Appleskin clinic : Ph: 9560370555, 011-42060310.
Address: Appleskin Clinic; 1212, D-Mall, (12th floor) Netaji Subhash Place, Pitampura; appleskin.skin@gmail.com; www.appleskin.co.in
Get unlimited hair @ just Rs. 40,000/-