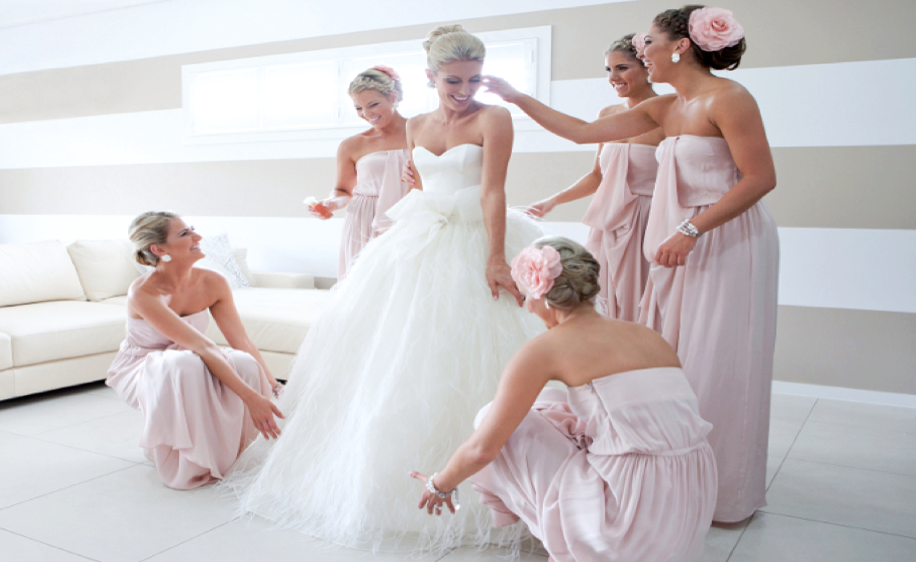 Bridal Beauty – Picture Perfect Skin!
For a gleaming complexion that offers you the perfect canvas for your wedding make-up, you need to get started on an effective beauty regime…NOW!
No one is immune to tricky skin conditions, not even a bride. On your wedding day, banish all thoughts of fine lines, acne, and dark spots with a little prep work and a few miracle products. Brides favorite Cosmetic Dermatologist Dr. Deepti Dhillon brings top skin care treatments together to round up the best no-nonsense skin for D day. Paired with helpful tips—staying out of the sun, cut back on the coffee and ditch alcohol altogether—these secret weapons are all you need for a picture-perfect face on your big day.
And there is one thing that's more important than any other on D-day – looking gorgeous. And how you look finally comes down to your skin because it decides the type of makeup you will wear yify codecs pack that day. If you want to look like a princess on your wedding day you need to start preparing well in advance. The longer you have, the better prepared you can be. drive booster pro 5 key
When it comes to home remedies, there's only so much you can do at home. If you've acne-ridden or tanned/pigmented skin or feel the need to enhance certain facial features, you will have to visit a good dermatologist. Here are our recommendations:
Acne:
Moderate to severe acne cases will be given oral antibiotics and certain topical applications like benzoyl peroxide.

Glycolic /salicylic peels every two weeks for four to six weeks are very effective in removing the superficial dead cells.

If you have acne scars and have three to four months to go for the wedding, Microdermabrasion and Derma rollers can work wonders.
Tan/pigmentation:
Glycolic peels/stronger skin lightening peels like trichloroacetic acid for four to six weeks every two weeks.

Sunblock /pigmentation reducing cream

Oral antioxidants

For arms and back: Glycolic peels and microdermabrasion: Three to four sessions every ten days.
Enhancement:
If you've always wanted a better-sculpted face, this is the best time to consult a dermatologist for it. However, you should do it at least three to four months before the marriage.
Here are some of the possibilities for enhancement:
Lips: Hyaluronic gel fillers for fuller lips
Eyebrow shaping and softening of the square jaw:  Botox is the most common form of treatment facial lines.
Cheek enhancement: Fillers for high cheekbones
Skin Brilliance !!
Wedding season is here again. To ensure you wake up with healthy skin that's glowing with vitality on your big day, invest in a skincare plan as soon as possible.
Follow a good skin care routine
 Pre Wedding Beauty Regime
This is a great time to consult a professional skin care expert and discuss your skin-care goals and bridal beauty plan. Just as dieting and exercising yields best results for weight loss, using the appropriate bridal beauty products together with the right skin treatments will yield the best results for your skin and help avoid last minute breakouts.
Two weeks before the big day, cut coffee, dairy, sugar, booze, and processed foods, and switch to a diet of salmon, organic lean meat, whole grains, fruit, veggies, and green tea.
this is a great time to consult a professional dermatologist. Tell them about your wedding date, and your skin-care goals. They may recommend treatments such as glycolic peels or regular facials that will help you have picture-perfect skin. Prescription medicine may also be helpful.
One month before the wedding: Dr. Deepti suggests a peel over a facial because the results are more controlled and predictable. Gentle chemical exfoliation with a peel refines pores and texture without the poking, prodding and squeezing that a facial can inflict, and with a peel, there are fewer added ingredients that can provoke an allergic reaction.
6 Months Before Your Wedding
Experiment early.
"You're not going to do anything one week away that you haven't tried six months out," Dr. Levine says. That includes everything from the makeup, self-tanner and nail polish you use (make sure none of them give you a rash!) to facials and procedures you get at your derm's office.
For example, lots of brides request fillers and Botox before their weddings, but Dr. Levine advises first-timers try the procedure well in advance. "It takes Botox three to four months to wear off, so the first time you do should be at least four months before your wedding," in case you don't like the results, she says. "When it's done right it looks amazing, but it affects the way you smile sometimes. You have to get used to the feeling of" injectables, she says.
Diminish signs of sun damage.
Six months is plenty of time to do something about dark spots on your complexion. Dr. Levine suggests consulting your derm for a treatment plan now. Laser treatments or photofacials can help. "There are also topical products like pads and creams that help brighten your face," she says.
Start a regimen for smoother skin.
All the makeup in the world can't cover skin with an uneven texture, which "has to do with the dead skin that builds up everywhere on your body," Dr. Levine explains. Get your complexion wedding-photo-ready by starting an exfoliation routine now. Your dermatologist can recommend glycolic acid pads or peels, or regular microdermabrasion treatments to help create a smooth canvas for your wedding makeup.